The Snowy Valleys is #OpenForBusiness and welcoming visitors with open arms and open hearts.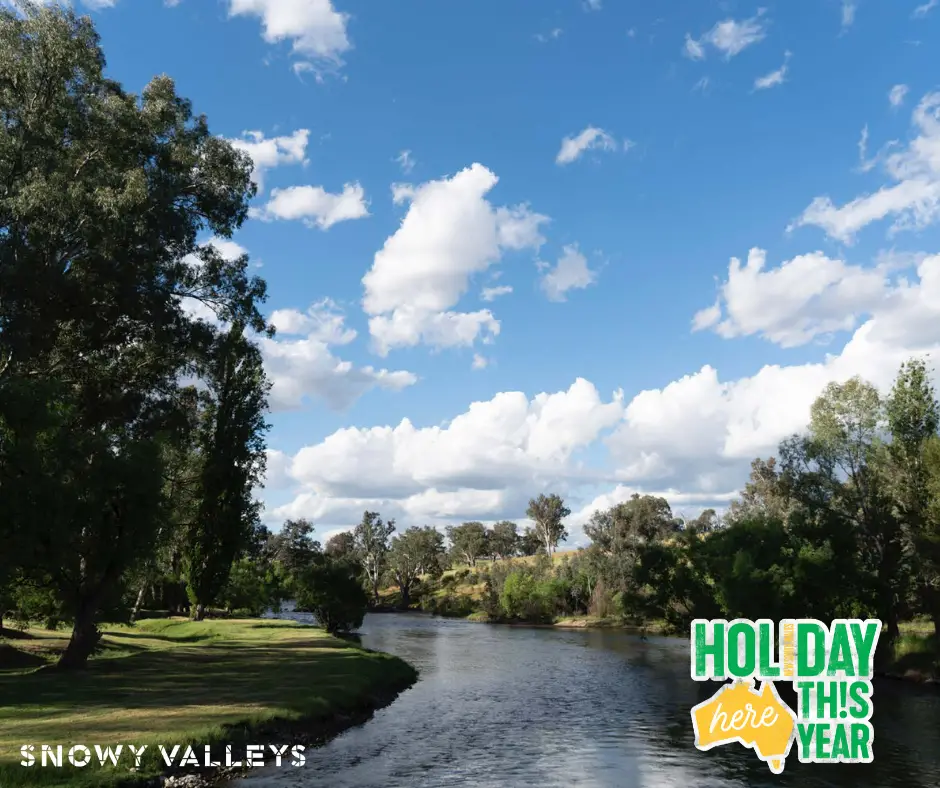 In January 2020, parts of the Snowy Valleys were hit by bushfires, and are now in recovery and rebuilding mode. Businesses throughout the Snowy Valleys want you to know that we are #OpenForBusiness and excited to have you visit. We invite you to join Tourism Australia's pledge to #HolidayHereThisYear, exploring parts of the country you may not have seen previously, as well as visiting the spots you know and love.
Accommodation options in the Snowy Valleys includes everything from camping, through to luxury accommodation. We have amazing experiences on offer, and our event calendar features Tumbafest, Batlow CiderFest, the Snowy Valleys Cycle Challenge, and much more. We are sure to have a festival you'll love!
#EmptyEsky
The EmptyEsky movement is taking Instagram by storm, and the Snowy Valleys encourages you to visit our farmers, shops, cellar doors, cideries and craft brewery with your #EmptyEsky. Our cafes, pubs and restaurants also welcome your visit.
If you can't make it here in person, you can support many of our local producers, makers and stores online. Some of these businesses have been badly fire affected, and greatly appreciate your patronage:
---
Updates: Reopening of Fire Affected Roads & Visitor Experiences
18 Feb 2020: Transport for NSW have announced that Alpine Way is now open to traffic between Khancoban and Thredbo after the road suffered extensive damage caused by recent bushfires. Click here for more information.
Slope stabilisation work will continue to be carried out on Alpine Way, 12.2 kilometres west of the Kosciusko National Park Vehicle Entry Station. This work includes removing existing rock fill and replacing it with light weight material to reduce further landslips.
Work will be carried out Monday to Saturday between 6.30am and 6pm from Tuesday 25 February until mid-April. Lane closures and traffic control will be in place during work hours.
For the latest traffic information, visit www.livetraffic.com, download the Live Traffic NSW app or call 132 701.
Paddys River Falls – Reopened to Visitors
The Paddys River Falls area was damaged in the January 2020 fires, but reopened to visitors on 20th February 2020.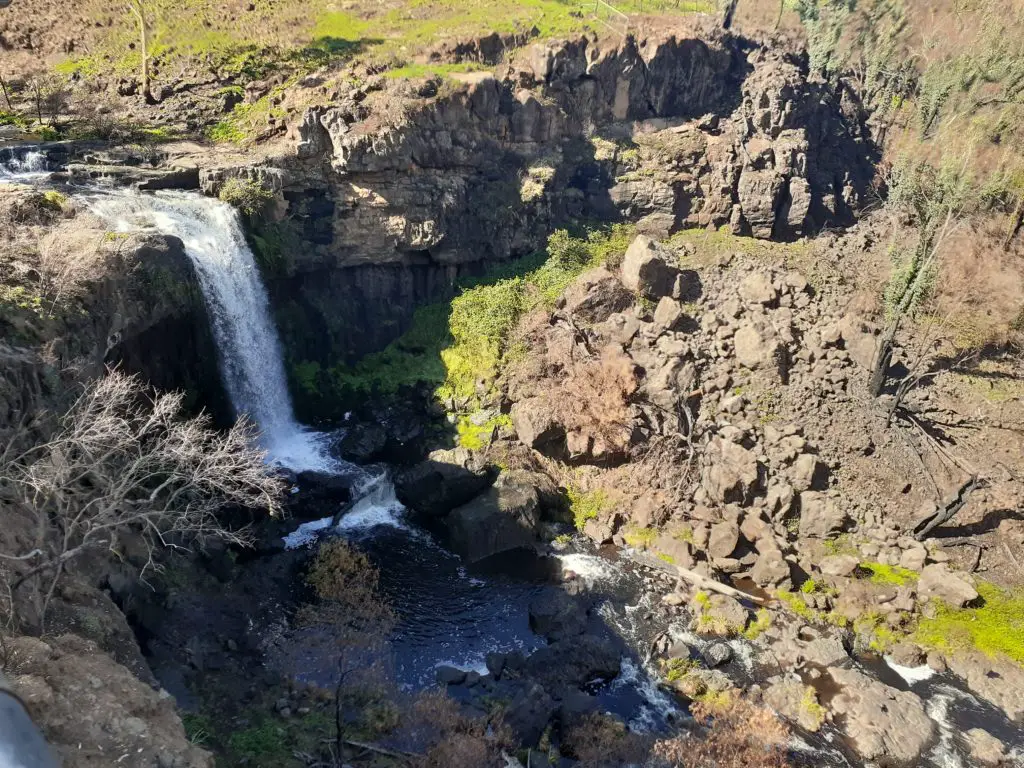 Road Closures
Some roads remain closed in the region, including Elliot Way and and KNP5. Teams are doing their best to have these roads reopened as soon as possible. For up to date information on road conditions, please visit Live Traffic NSW.
Cabramurra township is closed to visitors due to fire damage, and roads into Cabramurra will be closed to the public until further notice.
National Parks
NSW National Parks and Wildlife Service are assessing areas of Kosciuszko National Park for visitor safety, with areas being reopened as they are deemed safe. For details of which areas are open, and which remain closed, please visit the NSW NPWS website. National Parks staff are endeavouring to have Yarrangobilly Caves open for day visitors in time for Easter 2020.
State Forests
Please note that fire affected State Forests in the Snowy Valleys remain closed to the public. Please do not try to access these areas – it is not safe to do so.
Fire affected State Forests that remain closed for public safety include:
Green Hills State Forest
Bago State Forest (including the Sugar Pine Walk)
Maragle State Forest
Woomargama State Forest
Mannus State Forest – Seymours Plantation section
Forestry Corporation are working hard to make these areas safe for all of us to enjoy again so please be patient whilst we continue to deal with fire affected trees, recreation areas and roading infrastructure.

For up to date information on forest closures please visit:
https://www.forestrycorporation.com.au/visit/closures/widespread-closures-bushfires
Please remember that these areas are closed for your safety and there are penalties for visiting forests that are closed to the public.
On 11th February 2020, the following State Forests reopened to the public: Billapoola, Bondo, Bungongo, Carabost, Micalong, Mundaroo, Murraguldrie, Red Hill, Tumut & Wee Jasper State Forests.
Hume and Hovell Track
Track assessments of the Hume and Hovell Track are not yet complete. For this reason, the track remains closed. We hope that the track will be able to be reopened in sections, but we await confirmation from the relevant agencies. The main areas affected by fire are:
Woomargama National Park (including Tin Mines Campsite)
Henry Angel Trackhead through to Talbingo (including Junction Campsite, Paddys River Dam, Buddong Hut, Buddong Picnic Area)
Western side of Blowering Reservoir to the weir wall
Please do not use the track until it has been assessed as being safe. For more information please visit the Hume and Hovell Track website.